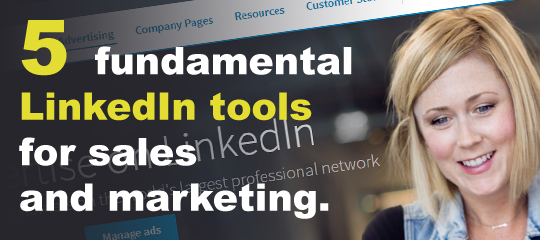 LinkedIn is a well-known business and employment oriented social networking site. It is mainly used for professional networking, including employers posting jobs and job seekers posting their CVs.
It allows both workers and employers to create profiles and connections with each other in an online social network which may represent real-world professional relationships. If you're a member you can invite anyone to connect with you.
LinkedIn consists of number business tools that can take your sales and marketing to a new height.
Below are five fundamentally important LinkedIn tools that can be helpful for Sales and Marketing at both ends.

1. Company Page
This LinkedIn tool allows you to create a free LinkedIn Company Page. All that you require to get started is a LinkedIn account and a verified email address. You will be able to create your company's page only after the verification by LinkedIn.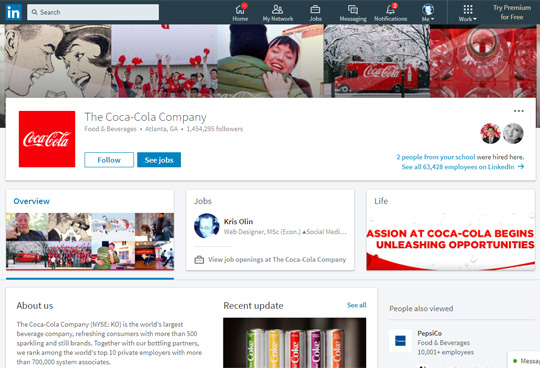 After you have been verified, you can add your company's logo and a cover image so that it can bring life to page. After this you need to write about your company-what it does, what it is about, its specialization etc. After your page has been created you can post the company's stories, videos, can share information about your new products or services etc. Here are some benefits of company page that will entice to create one.
Benefits of having a LinkedIn Company Page
Instead of representing you as an individual, it showcases your company

It gives more exposure to your business, products and services

It will keep your followers on linkedIn up-to-date about the launch of  your new product or services

It contains a recommendation space which allows your users or customers to showcase your products and services. These recommendations can really be helpful in getting more customers and beating your competitors

It helps employees of the company to become brand ambassadors
Hence it's almost essential to have a company page for your company if you want to grow, want to generate leads, want to beat your competitors or want to promote company news etc.
2. LinkedIn Ads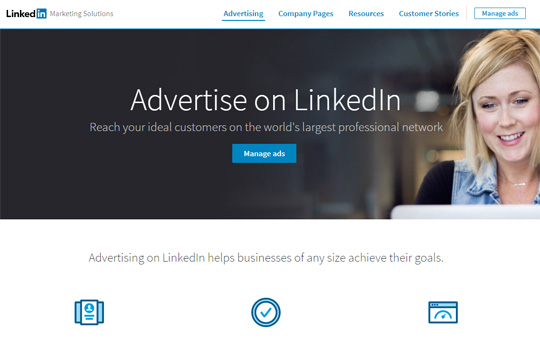 LinkedIn is a very good platform to advertise your products or services. Advertising on LinkedIn helps businesses of any size achieve their conversion goals. You can create an ad in minutes.
Whether you want to create awareness about your brand or you want to generate leads, then LinkedIn's suite of marketing solutions are surely made for you. It provides the potential to link and connect your brand to the world's greatest audience of active and available influential professionals.
You can start advertising on LinkedIn by following these seven easy steps:
Advertising on LinkedIn:

LinkedIn's self service lets you launch a targeted campaign in minutes. Using the 

Campaign Manager

(LinkedIn's all-in-one advertising platform) you can set your budget and stop your ads at any time.

Get Started With Campaign Manager:

Get started by signing in. If you don't have an account, create it within a minute. After signing in you can manage and optimize your ads on LinkedIn.

Choose your LinkedIn Ad Format:

Here you can use Sponsored Content, Sponsored InMail, Text Ads, or a mix of all. Using these you can create and manage your ad campaigns for full control.

Create your Ads:

You need to create Sponsored Content, Sponsored InMail and Text Ads. These will help you edit an existing update, send InMail messages directly to another LinkedIn member you're not connected to, and will let you create a text ad.

Target your Ads:

It consists of a wide variety of criteria that you can use selecting your potential customer. Choosing extra criteria for your ideal customer profile, you will see how each additional filtering option affects your estimated target audience size in the right sidebar.

Set your Budget:

There are three options that will help you set the budget for your campaign. They are: Cost Per Click, Cost Per Impression or Cost Per Send. It is trial and error for the continuation of the campaign to a perfect conclusion.

Measure and Optimize your campaign:

Finally following above steps, your LinkedIn advertising campaign is live. Now you can see how your ads are performing, enjoy the benefits and adapt to the result to improve the performance longer-term. 
You can get started here.
3. LinkedIn Content Marketing
LinkedIn is a great platform to connect with potential prospects or like-minded business owners in your field. It has been found that LinkedIn has a stronger performance than Twitter in terms of performance of content marketing.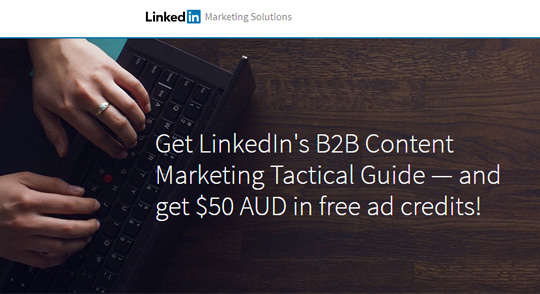 It can even be used as a source for lead generation and luring in top talent to add to your company — and it's all possible by using LinkedIn as a content publishing platform. It has higher conversion rates as compared to Facebook and Twitter. Not only this, but it generates 184 million unique visitors per month.
Sponsored content gives you the chance to publish relevant content in the feed, targeting audiences beyond your company page followers.
4. LinkedIn Sales Navigator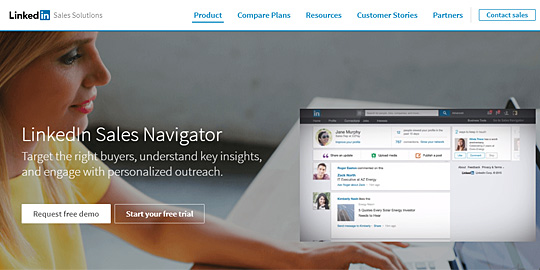 LinkedIn Sales Navigator is specifically created advanced hub within LinkedIn for sales representatives to build positive relationships and opportunities with prospective clients and new business partners.
It is designed with elite targeting in mind to filter out the mess and direct you straight to the necessary people and start networking with warm leads.
It will ultimately stabilise and enhance your social selling process and potential, with a focus on organisation, direct selling, brand awareness/exposure and business development.
With a Professional, Team and Enterprise option available you are certain to find the correct package which fits your needs as a business for sales and marketing purposes.
5. Social Lead Machine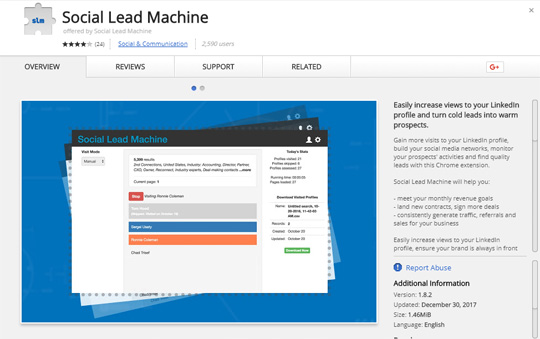 The LinkedIn Social Lead Machine is an amazingly simple but extraordinarily effective option for online marketers, entrepreneurs and starters to use and build a large network of potential customers, and build their email list.
Essentially the idea of this is to automate the viewing of LinkedIn profiles from a targeted data set.
By achieving bulk profile views, you should then expect a lot of intrigued members to click back to see who has viewed upon their profile.
You now have their attention for an unintentional pitch of your services through your pre-optimised individual profile. Firstly the targeted prospect is now aware of your role and your company as a brand. But there is the potential, with intelligent promotion, to develop that opportunity.
With the Social Lead machine, you can also extract the data of the profiles you have viewed for further use.
With these five LinkedIn marketing tools you should now be well equipped for your next LinkedIn campaign.
[Images taken from related LinkedIn websites]