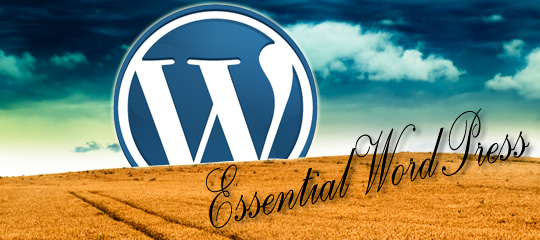 WordPress is arguably the most reliable and respected blogging platform in the world. There are millions and millions of blogs (and websites) built around this amazing content management software. This week I'm presenting three useful Infographics and a 'hot off the press' video about WordPress 3.4 featuring lots of important and interesting facts and figures from the world's favourite CMS software.
First up, a recent Infographic from one of the world's most skilled WordPress programmers, Joost de Valk. Joost is a Dutch developer of many WordPress plugins and an authority on WordPress & website optimization. His powerful WordPress SEO plug in is used by 1.5 million websites, including Social Media Revolver.
WordPress Facts And Figures
This Infographic shows some amazing facts how popular the WordPress platform has become over the years. For instance did you know that WordPress is ten times more popular that it's best competitors, Joomla and Drupal?
[Source: Yoast]
Pretty heavy figures there, eh? Next up we'll have a look at the history of WordPress.
About WordPress History
What about WordPress history? Well, first of all it's not really 'history' as we know it. The first ever version of WordPress was released 27th of May in 2003 by a Texas born web developer and musician, Matt Mullenweg, so we have about 9 years worth of history there.
That does not sound as much, but in the fast moving digital world 9 years can be a lifetime! By comparison Twitter is only 6 years old and Pinterest just turned two!
WordPress has always named their major releases according to an important Jazz musician such as Duke Ellington, Ella Fitzgerald or Thelonious Monk. You can see these cats and other interesting facts in this Jazzy History of WordPress Infographic:
[Source: InfographicLabs]
There are yet four more versions that are not on that graph, namely Reinhardt, Gershwin, Sonny (all released in 2011) and the latest version released just last week (13th June 2012) codenamed "Green" after the great American Jazz guitarist Grant Green.
Word Press 3.4 Green Video
Here is a classy video about the latest instalment of WordPress, version 3.4 Green:
[Source: TiPi]
…and finally here are some of the most useful WordPress plug ins and themes for your production.
Word Press Essentials by Industry
From small blogs to large e-commerce stores, WordPress offers themes and plugins to help you make your site look good as well as run smoothly.
As you might have noticed from the first Infographic there are over 19,000 plug ins you can choose from, so you can spend literally days researching on those; or you could use the following WordPress Essentials by Industry Infographic.
The graph is divided into six main categories: Photography, Media Producers, Real Estate, Finance Blogs, Entrepreneurs and Review Websites. It categorizes popular plugins, themes and tools by industry to help you build a custom WordPress site to match your needs.
Explore the tools and find the ones that will help your site. Don't limit yourself to just the tools within your site's category but browse suggestions from other types of sites as well.
[source: @JulianaPayson &  Inmotion Hosting]
Did you find some good ones there? I sure did! For instance the WordPress Database Backup and the All In One SEO Pack are usable on all types of productions.
Regarding the themes I would like to add my personal favourite: Woo Themes. Social Media Revolver is built and customised around their theme called Fresh News. Wicked!
Are You Using WordPress?
Do you already use the mighty WordPress for your blog or website? If you have something nice going on, please feel free to share your URL in the comments. Or, if you don't use WordPress for whatever reason, we'd be interested to know why.