Super Bowl is one of the biggest, if not the biggest single sports event in the world. Over 65,000 people attended the Indianapolis Lucas Oil Stadium last Sunday as two of the most legendary American football teams played the XLVI Superbowl – New England Patriots vs. New York Giants.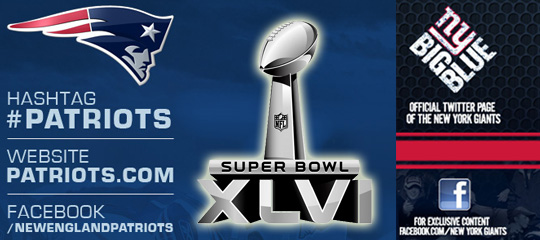 Super Bowl is also the most exciting advertising event of the year. Super Bowl XLVI broke yet another record with 111,3 million viewers in the US alone; and this makes the event very appealing to advertisers.
This year corporate advertisers paid on average US$3.5 million for a 30 second commercial! You can see one of them on the right, featured as our Video of the Week. And the tickets aren't cheap either! The average price paid for one Super Bowl 2012 ticket was $3,985. What a game!
Sunday's game was as exciting as ever, and for awhile it looked like it would go to New England Patriots. Eventually Giants turned their game around with Eli Manning's amazing 38-yard pass to Mario Manningham with only 3:39 left on the clock.
New York Giants won the game 21 to 17 bringing them their fourth Super Bowl championship. Incidentally their previous 2008 Super Bowl victory was also against the Patriots.
Super Bowl 2012, the Social Media Game
Ok, that was the game on the football field, but how about on the Internet? Let's have a look how these two teams stack up on the Social Media arena.
New York Giants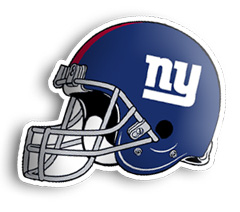 Home town – East Rutherford, New Jersey
Coach – Tom Coughlin
Quarterback – Eli Manning
Facebook 1,8 million likes
Twitter 252k followers
Google+ 139k in circles
TOTAL: 1,83 million fans
New England Patriots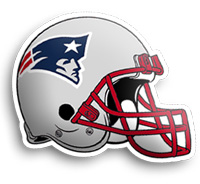 Home town – Foxborough, Massachusetts
Coach – Bill Belichick
Quarterback – Tom Brady
Facebook 3,1 million likes
Twitter 326k followers
Google+ 140k in circles
TOTAL: 3,5 million fans
As you can see from the figures above the winner of the Super Bowl Social Media Showdown is suprisingly not the Giants! It is the New England Patriots who dominate the social medias by a huge margin.
Patriots' social media audience is about twice the size of the Giants. The biggest difference is on Facebook where Patriots have over 3 million Likes, whereas Giants have managed to gather 'only' 1,8 million. Patriots are winning across the entire social field as also their Twitter and Google+ accounts have gathered more audience than the Giants.
When it comes to Quarterbacks it's a win for the Patriots again! Tom Brady has 1,3 million Facebook fans, which is almost as much as the entire Giants team!
Eli Manning has to settle for 447,197 Likes. Manning's Facebook Page is actually extremely poor, and it makes me wonder what those almost half a million fans get out of it. 'Nothing' would actually be the answer here, as you can see if you clicked the link.
So, congratulations to the New England Patriots for winning the 2012 Super Bowl Social Media Showdown!
How did you like last Sunday's game? Did you think Giants deserved to win? And how about them awesome commercials?
If you liked this article, or if you are a Patriots fan, be a good sport and click some of those Social Media sharing buttons below.